This week it's St David's Day and I have included a St David's Day and all things Wales quiz. Welcome to the WEEKLY BLOG, available online and as a PDF download that you can print and take with you. Packed with additional content to assist quiz hosts, DJs and presenters.
MID-WEEK SPORT… taking place this week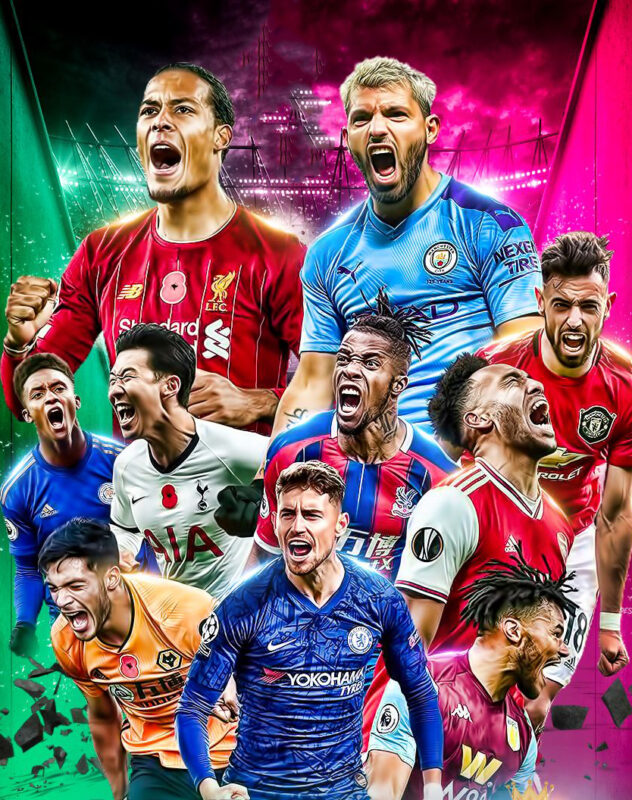 Mon 1 March
Everton v Southampton
Tue 2 March
Manchester City v Wolverhampton
Wed 3 March
Burnley v Leicester City
Sheffield United v Aston Villa
Crystal Palace v Manchester United
Hamilton v St Johnstone
Livingston v Rangers
Thu 4 March
Fulham v Tottenham
West Brom v Everton
Liverpool v Chelsea
Happy St David's Day. 1st March is St David's Day. Here are ten wonderfully Welsh questions to add a St David's Day round to your weekly quiz. The answers are on the PDF download version of this page (see below)
1. What colour is the dragon on the Welsh flag?
2. What is the name of the tourist village in North Wales, designed and built by Sir Clough Williams-Ellis between 1925 and 1975 in the style of an Italian village, and is now owned by a charitable trust?
3. At which castle was Prince Charles invested as the Prince of Wales?
4. In which decade was Swansea given city status to mark the investiture of the Prince of Wales?
5. What flower is used as an emblem of Wales?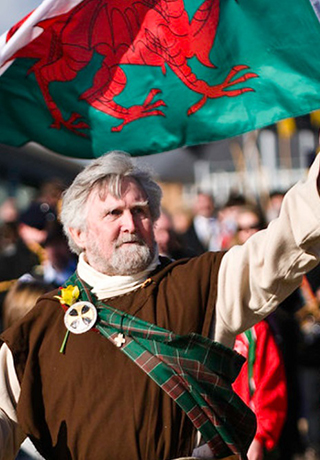 6. Haunted' Gwrych Castle in North Wales was the setting for which 2020 TV series?
7. Stuart Cable was the original drummer with which Welsh super group?
8. Which English king was born at Pembroke Castle?
9. Which Welsh former world champion was nicknamed the Italian Dragon?
10. According to legend St David's parents were which of the following? A miner and a teacher. A nun and a king or a shepherd and preacher?
Here's a few one-liners I picked up this week.
I'm not sure if these new glass coffins will catch on? Remains to be seen!
Someone stole my limbo pole. Seriously, how low can you go?
I was at a ventriloquist's funeral this week. We all joined in and sang his favourite hymn… 'All Things Gright And Geautiful'.
1933 The film 'King Kong' opened in New York.
1936 The Hoover Dam was completed.
1969 Concorde made its debut flight.
1975 Charlie Chaplin was knighted by the Queen at Buckingham Palace.
1987 MS Herald of Free Enterprise capsized just after leaving the port of Zeebrugge killing 193 people.
1998 'Titanic' became the first film to gross over $1 billion worldwide.
2005 Steve Fossett became the first person to fly an airplane non-stop around the world solo without refueling.
2017 The Nintendo Switch games console was released.
WHO'S CELEBRATING? This week's birthdays
Ainsley Harriott 64
Tony Robbins 61
Justin Bieber 27
Kesha 34
Paul Hollywood 55
Ron Howard 67
Rebel Wilson 41
James Arthur 33
Jon Bon Jovi 59
Daniel Craig 53
Chris Martin 44
Harry Redknapp 74
Camila Cabello 24
Brooklyn Beckham 22
Matt Lucas 47
Harry Maguire 28
David Gilmour 75
Nik Kershaw 63
Ian Woosnam 63
Fatima Whitbread 60
Brian Cox 53
Chris Rea 70
Tim Vine 54
Patsy Kensit 53
Elaine Paige 73
Ronan Keating 44

Here's a question that made me laugh but didn't  make it onto this week's quizzes and was left on the cutting room floor.
What was Gandhi's first name?
GOOSEY GOOSEY
Hope you enjoyed it and found it useful. Please share and comment below with any feedback and make sure to check back next week for a brand new Weekly Blog post.