Welcome to the weekly blog post for week 11, where you can find all sorts of valuable information that will help your quiz or trivia night be a success. Included is a St Patrick's Day and all things Irish. The quiz is available online and as a PDF download that you can print and take with you.
MID-WEEK SPORT… taking place this week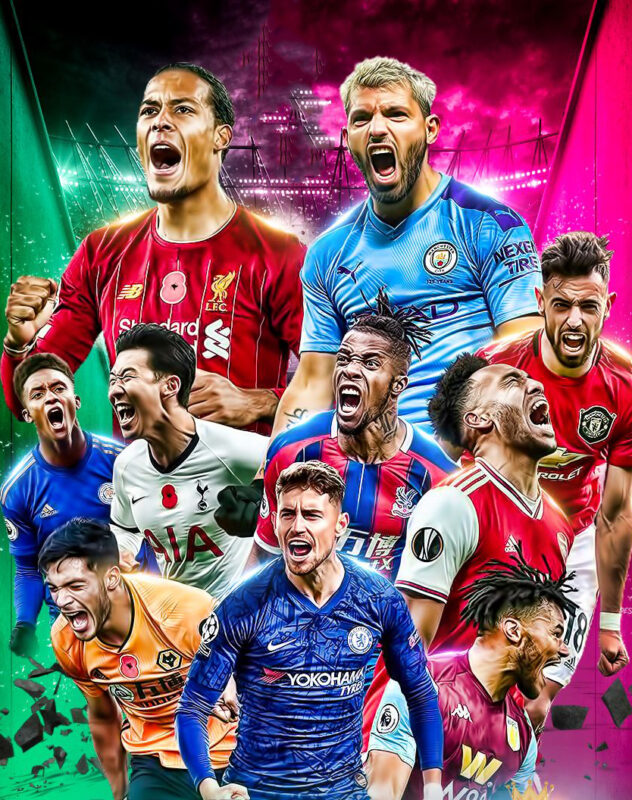 Mon 15 March
Wolverhampton v Liverpool
Tue 16 March
Manchester City v Borussia Mönchengladbach
Real Madrid v Atalanta
Wed 17 March
Chelsea v Atletico Madrid
Bayern Munich v Lazio
Thu 18 March
Arsenal v Olympiakos
Dinamo Zagreb v Tottenham Hotspur
AC Milan v Manchester United
Rangers v Slavia Prague
It's St Patrick's Day this week, usually one of the highlights of the social calendar. So here we have a St Patrick's Day and all things Irish Quiz you can include as an extra round.
1     This year St Patrick's Day falls part way through which annual horseracing festival?  The answers are on the PDF download version of this page.
2     What is the traditional occupation of leprechauns?
3     Which Irish county shares its name with a TV doctor played by Richard Chamberlain?
4     'Mr Pushy' is an anagram of which Irish brewery?
5     Which bookmaker chain was founded in 1968 by the merger of 40 shops of three Irish bookmakers, John Coronan, Stewart Kenny and David Power?
6     What instrument did Ed Sheeran's 'Galway Girl' play in an Irish band?
7     Handling 3 million passengers each year which Irish Airport is in an area known as Farmers Cross?
8     Which Irishman played 007 in four James Bond films?
9     According to legend, Saint Patrick used the three-leaved what to explain the Holy Trinity to Irish pagans?
10    London Irish ground share with which London football club?
Here's a few one-liners I picked up this week.
My mate keeps sneaking bird names into sentences. Well toucan play at that game.
If you were a kid when 'Red Red Wine' was in the charts, UB40ish now!
What do we want? Hearing Aids! When do we want them? Hearing Aids!
1930 US fast food chain Kentucky Fried Chicken (KFC) was founded by Colonel Harland Sanders.
1932 The Sydney Harbour Bridge was opened.
1965 TGI Friday's opened their first restaurant.
1965 Cosmonaut Alexey Leonov became the first person to walk in space.
1967 The oil tanker Torrey Canyon hit a rock off Cornwall causing a huge oil spill.
1968 LIFE magazine called Jimi Hendrix "the most spectacular guitarist in the world".
1971 Muddy Waters won his first Grammy Award.
1976 Prime Minister Harold Wilson resigned, citing personal reasons.
1976 Jockey Bill Shoemaker won his 7,000th race.
1990 Mikhail Gorbachev became president of the Soviet Congress.
1990 Singer Gloria Estefan fractured her spine when a truck hit her tour bus.
1991 Michael Jackson signed $65M 6 album deal with Sony records.
1992 Donna Summer was awarded a star on the Hollywood's Walk of Fame.
1996 Winnie Mandela divorced Nelson Mandela after 38 years of marriage.
1999 Legoland opened in California, their first themepark outside of Europe.
2002 Liza Minnelli married David Gest.
2008 Paul McCartney divorced former model and campaigner Heather Mills.
2010 Sacha Baron Cohen married Isla Fisher.
2017 Muirfield, the World's oldest golf club, voted to admit women as members for the first time in 273 years.
2018 Angela Merkel was sworn in for a fourth term as German Chancellor.
2018 Toys R Us announced it will close all its stores after filing for bankruptcy.
2019 The Walt Disney Company acquired Rupert Murdoch's 21st Century Fox entertainment business for $71 billion.
WHO'S CELEBRATING? This week's birthdays
Quincy Jones 88
Michael Caine 88
Will I Am 46
Paul Pogba 28
Eva Longoria 46
Theo Walcott 32
Kurt Russell 70
Alex Jones 44
Marvin Humes 36
Bruce Willis 66
Glenn Close 74
Emma Willis 45
Steve McFadden 62
Billy Crystal 73
Jasper Carrott 76
Phil Vickery 45
Penny Lancaster 50
Jimmy Nail 67
Lee Dixon 57
Justin Hawkins 46
Ron Atkinson 82
Jeff Stelling 66

Here's a question that made me laugh but didn't  make it onto this week's quizzes and was left on the cutting room floor.
Who sold more records than The Beatles in 1968?
WOOLWORTHS
Hope you enjoyed it and found it useful. Please share and comment below with any feedback and make sure to check back next week for a brand new Weekly Blog post.