This week's Blog includes a FREE Gold Themed Quiz you can throw in as an extra round. Welcome to WEEKLY BLOG, available online and as a pdf download that you can print and take with you. Packed with additional content to assist quiz hosts, DJs and presenters.
MID-WEEK SPORT… taking place this week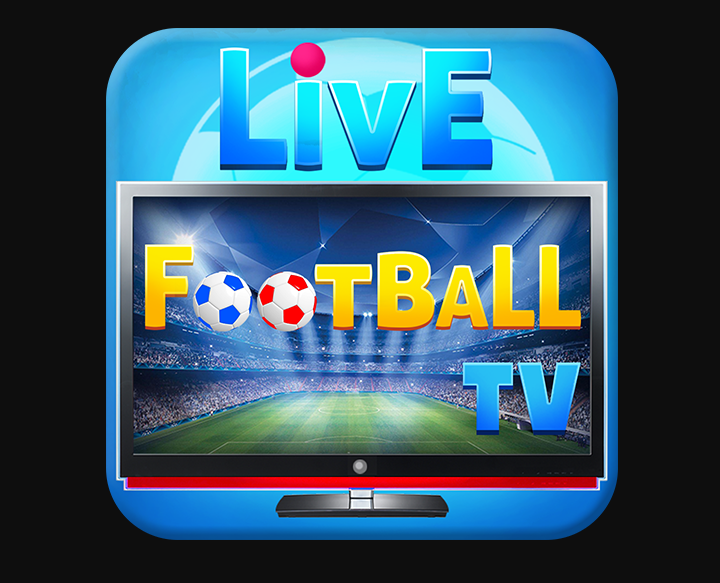 Monday 25 April
       8.00 Crystal Palace v Leeds United
Tuesday 26 April
       8.00 Manchester City v Real Madrid
Wednesday 27 April
       8.00 Liverpool v Villarreal
Thursday 28 April
       7.45 Manchester United v Chelsea
       8.00 RB Leipzig v Rangers
       8.00 West Ham United v Eintracht Frankfurt
       8.00 Leicester City v Roma
As Good As Gold Themed Quiz
Each week there is a Free Quiz you can include as an extra round or simply use as additional quiz content. So, here' a fab Gold Themed Quiz. The answers are on the PDF download, just click the download button at the bottom of this page.
1     Which H is the official stamp found on gold and other precious metals?
2     Which five letters go before gold to make the name of a brand of rubber gloves?
3     In which year did Steve Redgrave make Olympic history by winning his fifth consecutive gold medal?
4     What is the surname of Charlie who wins a golden ticket to Willy Wonka's chocolate factory?
5          How many James Bond films feature the word 'Gold' in the title?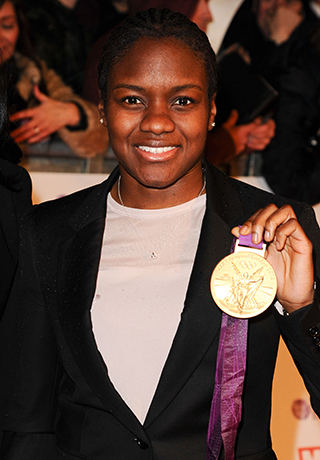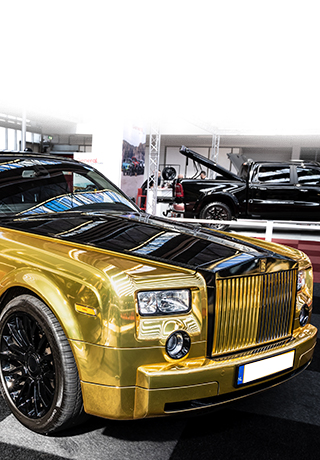 6      'I'm Sad' is an anagram of which king that turned everything he touched into gold?
7     In 2021, which band's greatest hits compilation album 'Gold' became the first to spend 1,000 weeks on the UK's album chart?
8     In which year did Queen Elizabeth II celebrate her Golden Jubilee?
9     Which fairy tale tells the story of a merchant's daughter who can turn straw into gold after making a pact with an odd little man?
10    Who was awarded the 100 metres Gold Medal at the 1988 Olympic Games after Ben Johnson was disqualified?
This week's favourite one-liner
I got a bill from the origami society. I don't know what to make of it.
1770 Captain James Cook landed at Botany Bay in Australia.
1792 The guillotine was first used in France to execute highwayman Nicolas Pelletier.
1792 'La Marseillaise' the French national anthem was composed by Claude Joseph Rouget de Lisle.
1908 Mr & Mrs Jacob Murdock became the first to travel across US by car. The trip took 32 days, 5 hours, 25 minutes.
1923 Prince Albert Duke of York (George VI) married Lady Elizabeth Bowes-Lyon at Westminster Abbey.
1937 Pan Am introduced the first commercial flight across the Pacific.
1940 Glenn Miller recorded 'Pennsylvania 6-5000'.
1952 Mr Potato Head became the first toy advertised on TV.
1953 Winston Churchill was knighted by Queen Elizabeth II.
1954 The first practical solar cell was publicly demonstrated by Bell Telephone Laboratories.
1956 World heavyweight boxing champion Rocky Marciano retired Undefeated.
1967 Aretha Franklin released the single 'Respect' written by Otis Redding.
1981 Bill Shoemaker won his 8,000th race, 2000 more than any other jockey.
1981 Ringo Starr married Barbara Bach at Marylebone Town Hall in London.
1986 Reactor 4 at Chernobyl nuclear power station exploded in what became the world's worst nuclear disaster.
1990 Wrecking cranes began tearing down the Berlin Wall.
1990 The Hubble Space Telescope was launched from the Space Shuttle Discovery.
1992 Betty Boothroyd became the first woman Speaker of the House of Commons in its 700-year history.
2003 Andre Agassi recaptured the world No.1 ranking becoming the oldest top-ranked male in ATP history.
2004 Halle Berry filed for divorce from her second husband, R&B singer Eric Benet.
2005 The superjumbo Airbus A380 made its first flight from Toulouse.
2007 Whitney Houston divorced Bobby Brown after 14 years of marriage.
2011 Prince William married Kate Middleton at Westminster Abbey.
2018 Streaming music services pass worldwide sales of CDs and vinyl for the first time.
2019 Marvel Studios' film, 'Avengers: Endgame', was released,  becoming the highest-grossing film of all times.
WHO'S CELEBRATING? This week's birthdays
Kelly Clarkson 40
Barbra Streisand 80
Ashleigh Barty 26
Al Pacino 82
Sam Fender 28
Len Goodman 78
Channing Tatum 42
Lizzo 34
Jenna Coleman 36
Darcey Bussell 53
Penelope Cruz 48
Vernon Kay 48
Juan Mata 34
Uma Thurman 52
Willie Nelson 89
Daniel Day-Lewis 65
Travis Scott 31
Gal Gadot 37
Kirsten Dunst 40
Leigh Francis 49
Jessica Alba 41
Laura Kenny 30
Tony Christie 79
Andy Bell 58
Michael Fish 78
Howard Donald 54
Vernon Kay 48
David Icke 70
Phil Tufnell 56

Here's a question that made me laugh but didn't  make it onto this week's quizzes and was left on the cutting room floor. (answer on the pdf download)
Who is bigger, Mr. Bigger, Mrs. Bigger, or their baby?
Hope you found it useful. Make sure to check back next week for a brand new Weekly Blog post.