WEEKLY BLOG wk39. There is a fab Pirates quiz you can throw in as an extra round. Welcome to WEEKLY BLOG available online and as a pdf download that you can print and take with you. Packed with additional content to assist quiz hosts, DJs and presenters.
MID-WEEK SPORT… taking place this week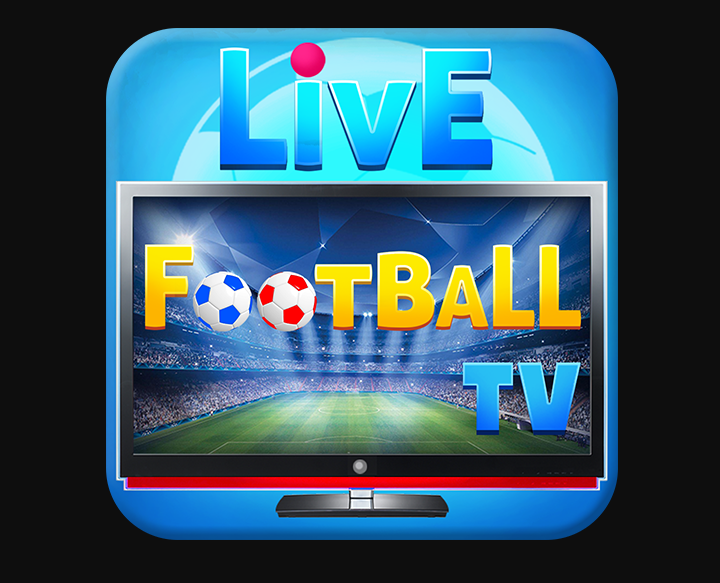 Mon 27 Sep – EPL
8.00pm Crystal Palace  v Brighton & Hove Albion
Tue 28 Sep – Champions League
8.00pm PSG v Manchester City
8.00pm FC Porto v Liverpool
8.00pm Real Madrid v Sheriff Tiraspol
Wed 28 Sep – Champions League
8.00pm Benfica v Barcelona
8.00pm Bayern Munich v Dynamo Kyiv
8.00pm Manchester United v Villarreal
8.00pm Juventus v Chelsea
Thu 29 Sep – Europa League
5.45pm Sparta Prague v Rangers
5.45pm Legia Warsaw v Leicester City
8.00pm Celtic v Bayer Leverkusen
8.00pm West Ham United v Rapid Vienna
Here's a fab Pirates Quiz. The answers are on the PDF download version.
1      Which pirate is Cut-Throat Jake's arch enemy?
2      The song 'Yo Ho (A Pirate's Life for Me)', was written by George Burns for which Disney attraction?
3      Pirates are generally associated with which pets?
4     Part of the Diageo group, which spirit brand founded in 1944 is named after a 17th century Welsh pirate?
5          In the pirates' song, how many men on a dead man's chest?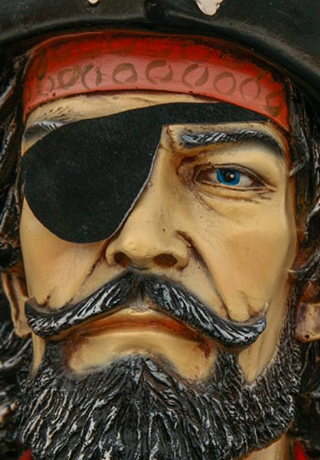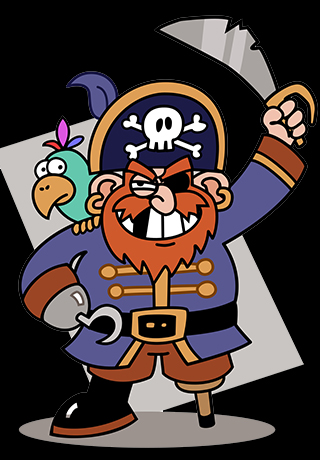 6      Which animal pursued Captain Hook since eating his hand that was cut off by Peter Pan?
7     Which ship was captained by Jack Sparrow and then by Hector Barbossa following a mutiny in 'Pirates Of The Caribbean'?
8      Which early 18th century frigate became the flagship of the pirate Blackbeard?
9      Which town is home to the Pirates speedway team?
10    Will Turner married which character in the third 'Pirates of the Caribbean'  film 'At World's End'?
Here's a few one-liners I picked up this week.
The Police arrested me for stealing a hay-making machine. Anyway I'm out on bail.
I've started meditating. Well it beats sitting around all day doing nothing.
My laptop started playing songs that made me cry. Then I realised its a Dell.
1580 Frances Drake sailed into Plymouth after completing his circumnavigation of the world.
1829 The first units of the London Metropolitan Police appeared  on the streets of the UK.
1888 National Geographic magazine was published for the 1st time.
1902 Beatrix Potter's 'The Tale of Peter Rabbit' was published.
1908 Henry Ford introduced the Model T car (costs $825)
1916 Oil tycoon John D. Rockefeller became the world's first billionaire.
1955 James Dean died.
1957 'The Bridge on the River Kwai' was released.
1960 'The Flintstones' the first animated series by Hanna-Barbera mades its TV debut.
1968 'Oliver!' starring Mark Lester and Ron Moody had its premiere in London.
1969 The Beatles released the 'Abbey Road' album.
1975 'The Thrilla in Manila'. Muhammad Ali stopped Joe Frazier in 14th round.
1982 Marvin Gaye released his last studio album 'Midnight Love' featuring the song 'Sexual Healing'.
1983 Australia II won the America's Cup yacht race. The 1st non-US winner.
1993 'Cracker' starring Robbie Coltrane made its ITV debuts.
2008 Paul Newman died.
2017 Hugh Hefner died.
WHO'S CELEBRATING? This week's birthdays
Serena Williams 40
Olivia Newton John 73
Lil Wayne 39
Avril Lavigne 37
Gweneth Paltrow 49
Meat Loaf 74
Naomi Watts 53
Dita Von Teese 49
Jerry Lee Lewis 86
Olivier Giroud 35
Jimmy Carter 97
Theresa May 65
Mason Greenwood 20
Harry Hill 57
Dizzee Rascal 36
Sting 70
Roberto Firmino 30
Tammy Abraham 24
Julie Andrews 86

Here's a question that made me laugh but didn't  make it onto this week's quizzes and was left on the cutting room floor.
Beth's mother has three daughters. One is called Lara, the other one is Sara. What is the name of the third daughter?
BETH
Hope you enjoyed it and found it useful. Please share and comment below with any feedback and make sure to check back next week for a brand new Weekly Blog post.