It's St Valentine's Day this week and there is a 'Love Themed' quiz to suit.
Welcome to The Weekly Blog, available each week on the Quiz On Demand website and as a PDF download that you can print and take with you. This week's birthdays, a featured BritPop quiz, mid-week sport, a St Valentine's Day Quiz, this week in history, and some of the fab quiz questions that didn't make it onto this week's quizzes.
MID-WEEK SPORT… taking place this week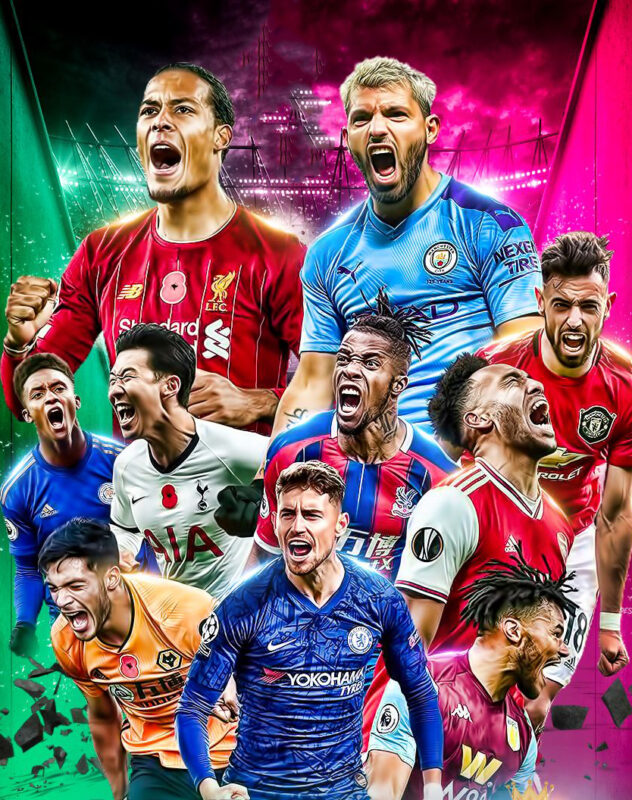 Mon 8th February        (Premier League)
                                                Leeds United v Crystal Palace 
Tue 9th February         (FA Cup 5th Round)
                                                Burnley v Bournemouth
                                                Manchester United v West Ham United
 Wed 10 February         (FA Cup 5th Round)
                                                Swansea City v Manchester City
                                                Leicester City v Brighton
                                                Sheffield United v Bristol City
                                                Everton v Tottenham 
                                       (Scottish Premiership)
                                                Livingston v Hamilton
                                                Kilmarnock v Motherwell
                                                St Mirren v Celtic 
Thu 11 February          (FA Cup 5th Round)
                                               Wolverhampton v Southampton
                                               Barnsley v Chelsea
This week's featured quiz is ten of the best 'Love Themed' questions for uour St Valentine's Day round. Please feel free to add to your quiz. The answers are on the PDF download version of this page (see below)
1. Who met his wife to be Marge Bouvier in 1974 at Summer Camp?
2. The St Valentine's Day Massacre was the 1929 murders of seven members of George "Bugs" Moran's gang by a rival gang led by which gangster?
3. What single letter represents a kiss?
4. Which two words go before Valentine in the name of the Dublin rock band?
5. In the song, Love and Marriage go together like a… what?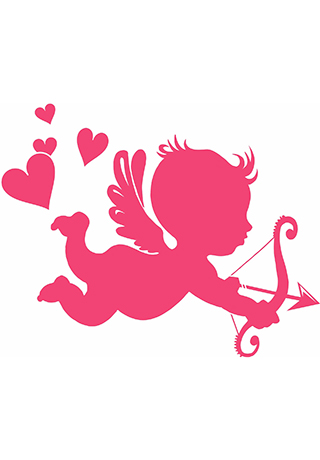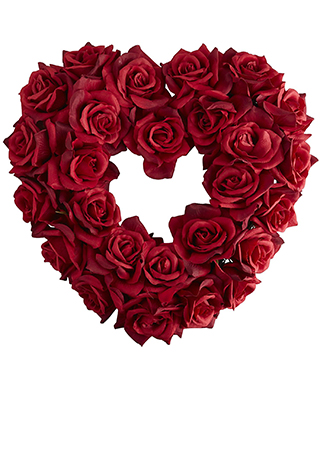 6. If you're quick to show your feelings, you wear your heart on your… what?
7. Which sweets manufactured by Swizzel have individual romantic messages printed on them?
8. Who was known as the Greek Goddess of love?
9. If you are single on St Valentine's Day you can celebrate Single Awareness Day the day after instead also known as SAD. Is that true or false?
10. Which band had a 1981 hit single with 'Romeo And Juliet'?
Here are a few one-liners to keep your quiz night faithful enthralled.
Someone stole all the street signs in West Yorkshire. Police are looking for Leeds.
Just finished the crossword. 7Up WAS lemonade.
I've just watched a TV documentary about beavers. It was the best dam thing I've ever seen.
1810 Napoleon I married his 2nd wife Marie-Louise of Austria.
1840 Queen Victoria married Prince Albert.
1931 New Delhi became the capital of India.
1940 Walt Disney's second full-length animated film, 'Pinocchio' had its premiere.
1940 Cartoon characters Tom and Jerry made their debut in 'Puss Gets the Boot'.
1942 Glenn Miller was awarded the first gold record for sales of 1 million copies of 'Chattanooga Choo Choo'.
1950 Jack Holden won the marathon at the Empire Games in New Zealand, running the last 9 miles barefoot after his shoes fell apart during the race.
1964 Beatlemania first arrived in the USA.
1965 Ringo Starr married Maureen Cox.
1966 Bob Marley married Rita Anderson.
1969 The Boeing 747 jumbo jet had its first flight.
1975 Margaret Thatcher became leader of the Tory party.
1976 John Curry won Olympic gold in the figure skating.
1978 Anna Ford made her ITN debut.
1979 Nottingham Forest signed football's first £1m transfer deal.
1980 Angie Bowie divorced David Bowie after 9 years of marriage.
1981 Dennis Lillee became Australian Cricket's top wicket-taker with 249.
1983 1981 Derby winner Shergar was kidnapped.
1990 Nelson Mandela was released from prison after 27 years as a political prisoner.
1990 Buster Douglas knocked out Mike Tyson to win boxing's world Heavyweight title.
1995 'Riverdance' first opened in Dublin with lead dancer Michael Flatley.
1996 IBM computer Deep Blue became the first computer to win a game of chess against a reigning (human) chess champion, Gary Kasparov.
1996 Take That announced that they are disbanding.
1999 US President Bill Clinton was acquitted in his impeachment trial.
2008 Amy Winehouse won 5 Grammy Awards including best song for 'Rehab'.
2014 XXII Olympic Winter Games opened in Sochi, Russia.
2017 Adele won Best Song for 'Hello' and Best Album for '25' at the Grammy Awards.
2020 'Parasite' became the first non-English film to win an Oscar for Best Picture.
WHO'S CELEBRATING? This week's birthdays
Ashton Kutcher 43
Chris Rock 56
Big Show 49
John Williams 89
Tom Hiddleston 40
Joe Pesci 78
Holly Willoughby 40
Jennifer Aniston 52
Kelly Roland 40
Sheryl Crow 59
Christina Ricci 41
Robbie Williams 47
Jerry Springer 77
Aston Merrygold 33
Hugh Dennis 59
Mick McCarthy 62
Eddie Izzard 59
Holly Johnson 61
Dennis Skinner 89
Steve McManaman 49
Naseem Hamed 47
Peter Gabriel 71
Peter Hook 65

Here are a few that made me laugh but didn't  make it on to this week's quizzes and were left on the cutting room floor.
What is the UK's most common owl?
TEAT (Tea towel)
Which cheese is made backwards?
EDAM
Other than Lewis Hamilton, which F1 world Champion shared his name with a Scottish town?
AYE TOWN CENTRE
Hope you enjoyed it and found it useful. Please share and comment below with any feedback and make sure to check back next week for a brand new Weekly Blog.