This week I've included a 'Big Families Quiz', ten questions you can throw-in as an extra round. Welcome to this week's WEEKLY BLOG, available online and as a PDF download that you can print and take with you. This post is packed with additional content to assist quiz hosts, DJs and presenters.
MID-WEEK SPORT… taking place this week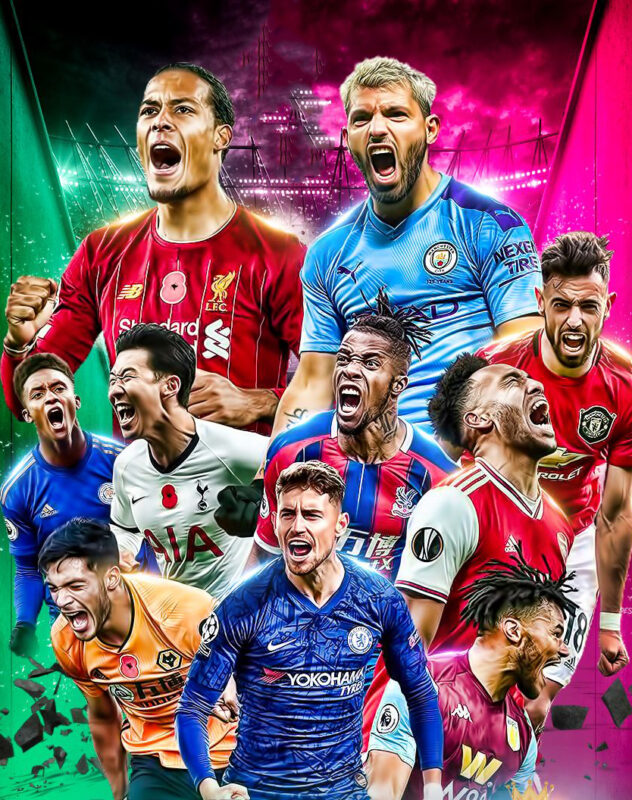 Monday 8 March
Chelsea v Everton
West Ham United v Leeds United
Wednesday 10 March
Liverpool v RB Leipzig
Paris Saint Germain v Barcelona
Manchester City v Southampton
Thursday 11 March
Manchester United v AC Milan (6pm kick off)
Slavia Prague v Rangers
Olympiakos v Arsenal
Tottenham Hotspur v Dinamo Zagreb
As Britain's biggest family, the Radfords make a return to primetime TV in '22 Kids and Counting.' Here is a 'Big Families Quiz' you can throw-in as an extra round. The answers are on the PDF download version of this page (see below).
1     In the final scene of which TV series does a large family bid each other goodnight, before the lights go out?
2     Which eighties singing group was made up of five siblings from Essex?
3     Which Hollywood star is dad to nine kids, five with his first wife and four from other relationships including a daughter, Angel, with Spice Girl Mel B?
4     Alan, Wayne, Merrill, Jay, Donny, Marie and Jimmy made up which family band?
5     Who is dad to six children, the first three with his former wife Sadie Frost?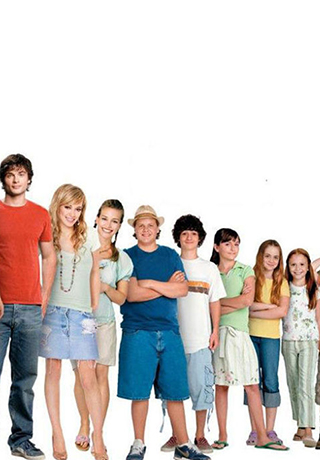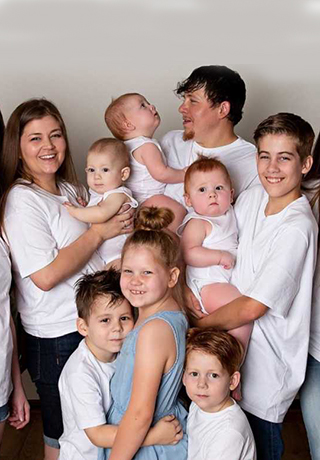 6     Which celebrity chef is dad to five kids. Megan, Jack, Holly, Matilda and Oscar?
7     How old is Christopher Radford the eldest of 22 siblings in the TV series '22 Kids And Counting'?
8     Who is Brooklyn, Romeo, Cruz and Harper's famous parents?
9     Who is the youngest of Jamie Oliver's five children?
10    Which singer is dad to eight kids with five mums including Sarah, Kimerley, Sean, Ruby, Renne, Liam, Alistair and Aiden?
Here's a few one-liners I picked up this week.
Just met my new neighbour. His name is Paddy Power. What's the odds on that?
My dad did magic on stage and could saw people in half. Perhaps that's why I have two half-sisters.
Just started a Facebook page for exaggerators. So far over 2 billion likes.
1935 Malcolm Campbell set a world land speed record speed of 276.71 mph driving his famous Blue Bird car.
1935 The driving test was introduced.
1940 Oliver Hardy married film assistant Virginia Lucille Jones.
1945 'Kiss Me Kate' opened in cinemas across the UK.
1952 Ronald Reagan married Nancy Davis.
1953 Joseph Stalin's funeral was held in Moscow.
1959 The Barbie doll made its debut at the American International Toy Fair.
1965 Jeff Beck replaced Eric Clapton in the Yardbirds.
1968 The BBC broadcast the news for the first time in colour on television.
1969 Paul McCartney married Linda Eastman in London.
1971 Joe Frazier ended Muhammad Ali's 31-fight winning streak.
1977 Astronomers discovered the rings of Uranus.
1982 William Shatner made his debut as 'TJ Hooker'.
1986 Martina Navratilova became the 1st tennis player to earn $10 million.
1988 £1 note ceased to be legal tender, replaced by one pound coins.
1991 Janet Jackson signed a $40M 3 album deal with Virgin records.
1991 Monica Seles ended Steffi Graf's streak of 186 weeks ranked as number 1.
1994 David Platt was appointed captain of the England football team.
1994 The Church of England ordained its first women priests.
1997 The Notorious BIG was murdered in Los Angeles.
1997 Paul McCartney was knighted by the Queen at Buckingham Palace.
1998 Dr Dre's Aftermath Entertainment signed then unknown rapper Eminem.
2009 17 year-old, Brazilian footballer Neymar made his professional debut for Santos.
2010 Sandra Bullock won Best Actress at the Oscars.
2011 Charlie Sheen was fired from the TV sitcom 'Two and a Half Men'.
2013 Cardinal Jorge Mario Bergoglio became the new pope and took the name Pope Francis.
2014 Malaysia Airlines Flight MH370 with 239 people lost contact and disappears.
2015 The family of Marvin Gaye win a record $7.3 million lawsuit for music copyright infringement against Robin Thicke, Pharrell Williams, and T.I.
2016 Maria Sharapova failed a drug test at the Australian Open and was subsequently suspended for 15 months.
2018 'The Black Panther' became the fifth Marvel movie to earn $1 billion worldwide.
2019 Queen Elizabeth II shared her first Instagram post.
WHO'S CELEBRATING? This week's birthdays
Rachel Weisz 51
Anne Marie 23
Stacey Dooley 34
Chuck Norris 81
Robin Thicke 44
Sharon Stone 63
Emeli Sande 34
John Barrowman 54
Johnny Knoxville 50
Shane Richie 57
Liza Minnelli 75
Danny Jones 35
EL James 58
Matthew Vaughn 50
Gary Numan 63
Bill Beaumont 69
Martin Johnson 51
Neneh Cherry 57
Graham Coxon 52
Pete Doherty 42

Here's a question that made me laugh but didn't  make it onto this week's quizzes and was left on the cutting room floor.
In 2008, a Boxer wet himself in the ring after winning which title?                              KRUFTS
Hope you enjoyed it and found it useful. Please share and comment below with any feedback and make sure to check back next week for a brand new Weekly Blog post.