WEEKLY BLOG wk16. St George's Day and all things English is this week's featured quiz. Welcome to the WEEKLY BLOG, available online and as a pdf download that you can print and take with you. Packed with additional content to assist quiz hosts, DJs and presenters.
MID-WEEK SPORT… taking place this week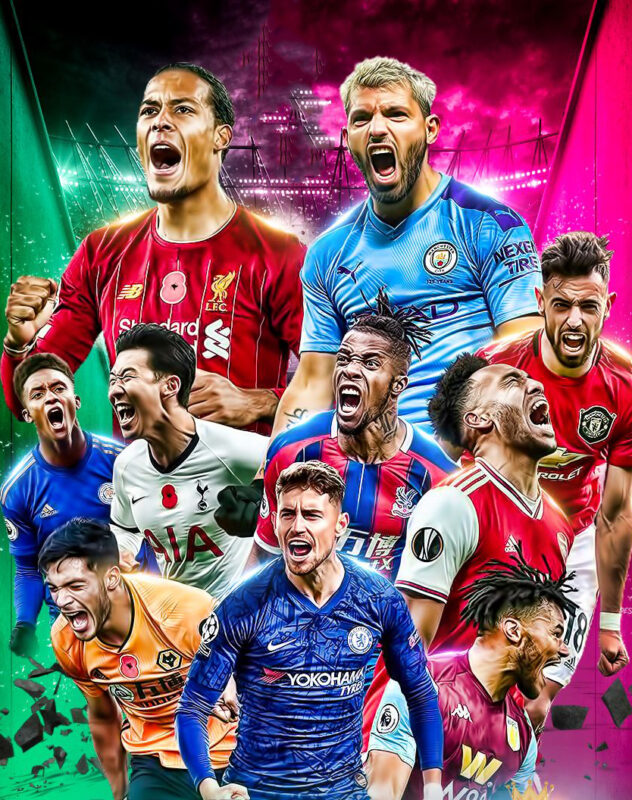 Mon 19 April
Leeds United v Liverpool
Tue 20 April
Chelsea v Brighton
Wed 21 April
Tottenham v Southampton
Aston Villa v Manchester City
St Johnstone v Rangers
Aberdeen v Celtic
Thu 22 April
Leicester City v West Brom
St George's Day and all things english quiz
The 23rd April is St George's Day the patron saint of England. So here's ten of the best you can include as an extra round this week. The answers are on the PDF download version.
1      Which Royals married in 2005 in a civil ceremony followed by a blessing at St George's Chapel?
2     George is the name of which pig's little brother?
3     According to legend, St George was a member of which army?
4     Which George made more money from his 'Lean Mean Fat-Reducing Grilling Machine', than from boxing?
5     What is the only county in England with two separate coastlines?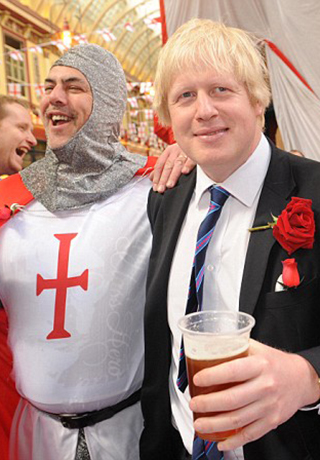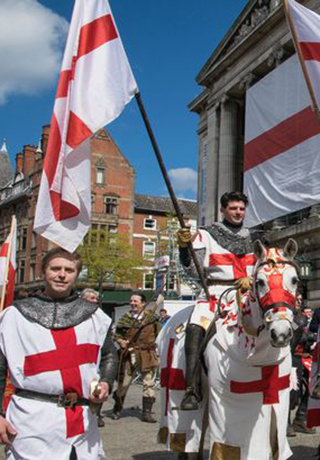 6     On St George's Day, 1927, which club became the only none-English club to win the FA Cup?
7     How many Kings of England have been called George?
8     Which sea is connected to the Atlantic Ocean by Saint George's Channel?
9     Sid James played George, but who played the Dragon in the 1960's TV comedy 'George and the Dragon'?
10    Whose resignation led to Sven Goran Ericsson becoming the first overseas coach to manage the England football team?
Here's a few one-liners I picked up this week.
Why is abbreviation such a long word?
Man charged with attempted murder with a sheet of sandpaper tells the court "I only wanted to rough him up a bit".
Just bought eight venison legs for 50 quid ,do you think that's two dear?
1770 Captain James Cook first sighted Australia.
1809 The 2,000 guineas horse race was first run at Newmarket.
1862 The first pasteurisation test were completed by Louis Pasteur and Claude Bernard.
1912 RMS Carpathia arrived in  New York carrying the 705 survivors from the RMS Titanic.
1927 Mae West was sentenced to ten days in jail for obscenity for her play 'Sex'.
1930 The BBC announced "there is no news" in their evening report.
1953 Winston Churchill was knighted by Queen Elizabeth II.
1956 Elvis Presley had his first No.1 with 'Heartbreak Hotel'.
1956 Actress Grace Kelly married Prince Rainier of Monaco.
1977 'Annie' opened on Broadway.
1985 Coca-Cola changes its formula and releases New Coke, but reverted back after three months.
1985 Wham became the first western pop act to release an album in China.
1987 'The Simpsons' first appeared as a series of shorts on 'The Tracey Ullman Show'.
1989 Thousands of students gathered in Beijing's Tiananmen Square demanding greater political freedom.
1990 The Hubble Space Telescope was launched from the Space Shuttle Discovery.
1992 Princess Anne and Captain Mark Phillips were divorced after 19 years.
1994 Roseanne Barr Arnold filed for divorce from Tom Arnold.
1997 Andre Agassi married Brooke Shields.
2007 Whitney Houston divorced Bobby Brown.
2010 The Deepwater Horizon drilling rig exploded in the Gulf of Mexico.
2011 Fidel Castro resigned as First Secretary of the Communist Party of Cuba.
WHO'S CELEBRATING? This week's birthdays
David Tennant 50
Kate Hudson 42
Tim Curry 75
Maria Sharapova 34
Joe Hart 34
Carmen Electra 49
George Takei 84
Queen Elizabeth II 95
James McAvoy 42
Iggy Pop 74
Steve Backshall 48
Jack Nicholson 84
David Luiz 34
John Cena 44
Gigi Hadid 26
Kelly Clarkson 39
Barbra Streisand 79
Jean Paul Gaultier 69
Dickie Bird 88
Kelly Holmes 51
Leslie Phillips 97
Nicholas Lyndhurst 60
Peter Frampton 71
Dion Dublin 52
Jonathan Trott 40
Stuart Pearce 59
Lee Westwood 48
Rick Moranis 68
Robert Smith 62
Shirley MacLaine 87

Here's a question that made me laugh but didn't  make it onto this week's quizzes and was left on the cutting room floor.
If a doctor gives you 3 pills and tells you to take one pill every half-hour, how long would it take before all the pills had been taken?
ONE HOUR (now, 30mins, 60mins)
Hope you enjoyed it and found it useful. Please share and comment below with any feedback and make sure to check back next week for a brand new Weekly Blog post.