WEEKLY BLOG wk27. This week there is 4th July American Independence Day Quiz you can add as an extra round. Welcome to our weekly blog, where we provide you with exciting content that is available online and as a PDF download. You can find additional material for quiz hosts, DJs or presenters!
MID-WEEK SPORT… taking place this week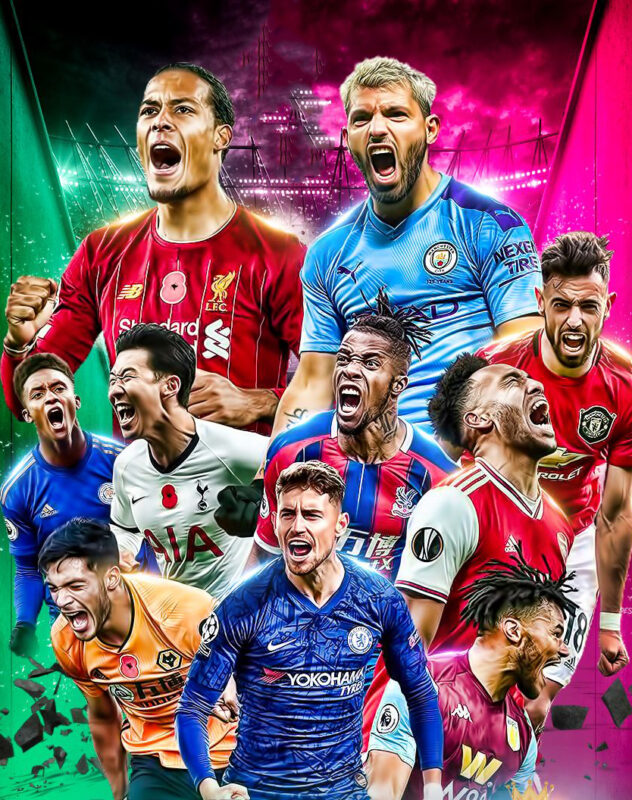 Euro 2020 Championships
Tuesday 6 July
8pm Italy v Spain
Wednesday 7 July
8pm England v Denmark

Here's a fab July 4th Quiz. The answers are on the PDF download version.
1     What is the name of Dolly Parton's Tennessee theme park that she opened in 1986?
2     Which is the only US state that has the word West in its name?
3     Which soft drink was formerly called 'Brad's Drink' before trademarking its new name in the US in 1902?
4     Which famous US landmark celebrates its 135th anniversary in October this year?
5     Jack Daniels whisky is distilled in which US state?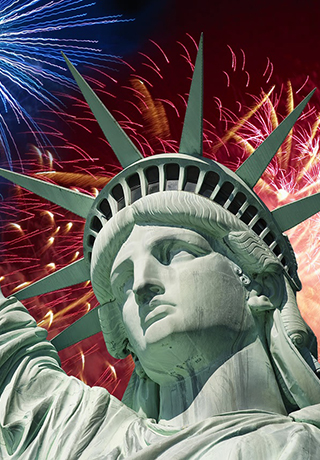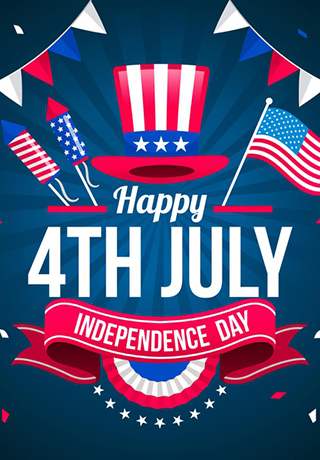 6     In which 2004 film does Benjamin Gates go in search of a lost treasure, based on a myth of a code at the back of the Declaration of Independence?
7     Which US sporting event awards the winner a green jacket?
8     What name is given to 2nd  February in the US, the day when a certain animal is said to be able to predict the weather?
9     The 50 stars on the American flag represent the 50 American states. What do the 13 stripes represent?
10    In which decade did Ford become the first company to produce a million cars in a twelve month period?
Here's a few one-liners I picked up this week.
Has anyone ever noticed just how many drivers are called Arnold Clark?
The man who invented predictive text has sadly died. He leaves a window & two songs and his funfair is on monkey.
Tonight I had steak cooked on my George Formby grill…. Turned out nice again.
1497 Portuguese navigator Vasco da Gama set-off on his first voyage and became the first European to reach India by sea.
1540 English King Henry VIII annulled his 6 month marriage to his 4th wife Anne of Cleves.
1776 US Congress proclaimed the Declaration of Independence and independence from Great Britain.
1841 Thomas Cook organised the first package excursion, from Leicester to Loughborough.
1877 The first ever Wimbledon tennis championship began. Men's singles only.
1885 Louis Pasteur successfully gave an anti-rabies vaccine to 9-year-old Joseph Meister, saving his life.
1913 The world's official highest recorded temperature was recorded at 134 °F (56.7 °C) at Greenland Ranch, Death Valley, California.
1917 British battleship HMS Vanguard exploded at Scapa Flow with the loss of 804 lives.
1922 Johnny Weissmuller swam the 100m freestyle in 58.6 seconds becoming the first to swim 100m in under a minute.
1928 Sliced bread went on sale for the first time.
1942 Anne Frank and her family went into hiding in the secret annexe above her father's office in Amsterdam.
1946 The bikini designed by Louis Reard made its debut at the Paris fashion show.
1947 The alleged Roswell UFO incident took place.
1953 Roger Moore married Dorothy Squires.
1954 The BBC broadcast its first television news bulletin.
1957 John Lennon and Paul McCartney met for the first time, as teenagers at Woolton Fete.
1957 Frank Sinatra and Ava Gardner were divorced after 6 years of marriage.
1971 Lee Trevino won the 100th British Open.
1975 Cher divorced Gregg Allman 10 days after their marriage.
1982 Michael Fagan broke into Buckingham Palace and entered the Queen's bedroom.
1985 17 year old Boris Becker became the youngest player ever to win Wimbledon.
1990 Martina Navratilova won her record 9th Wimbledon singles title.
1991 Boris Yeltsin was sworn in as first elected President of the Russian Federation.
1994 Jeff Bezos founded Amazon.com
1996 The Spice Girls released their debut single 'Wannabe'.
1996 Dolly the sheep became the first mammal cloned from an adult cell.
2001 'The Office' created by Ricky Gervais and Stephen Merchant, made its TV debut on BBC2.
2002 Serena Williams beat older sister Venus to win her first Wimbledon singles title.
2003 Barry White died.
2007 Dita Von Teese and Marilyn Manson were divorced after a year of marriage.
2012 The Shard in London became the tallest building in Europe.
2016 Pokémon Go was released, the real-world mobile game by Niantic.
WHO'S CELEBRATING? This week's birthdays
Post Malone 26
Kevin Hart 42
50 Cent 46
Sylvester Stallone 75
George W Bush 75
Ringo Starr 81
Jeremy Kyle 56
Kevin Bacon 63
Virgil Van Dijk 30
Tom Hanks 65
Courtney Love 57
Paul Smith 75
Tony Hadley 66
Jennifer Saunders 63
Mary Peters 80
Tony Jacklin 77
Pauline Quirke 62
Marc Almond 64
John Motson 76
Virginia Wade 76
Neil Tennant 67
Jason Orange 51
Jack Whitehall 33
Huey Lewis 71
Neil Morrissey 59

Here's a question that made me laugh but didn't  make it onto this week's quizzes and was left on the cutting room floor.
What occurs once in a minute, twice in a moment, but never in a thousand years?
LETTER M
Hope you enjoyed it and found it useful. Please share and comment below with any feedback and make sure to check back next week for a brand new Weekly Blog post.