Well 'yello', there is a FREE Yellow themed quiz. Welcome to WEEKLY BLOG, available online and as a pdf download that you can print and take with you. Packed with additional content to assist quiz hosts, DJs and presenters.
Mid-week football taking place this week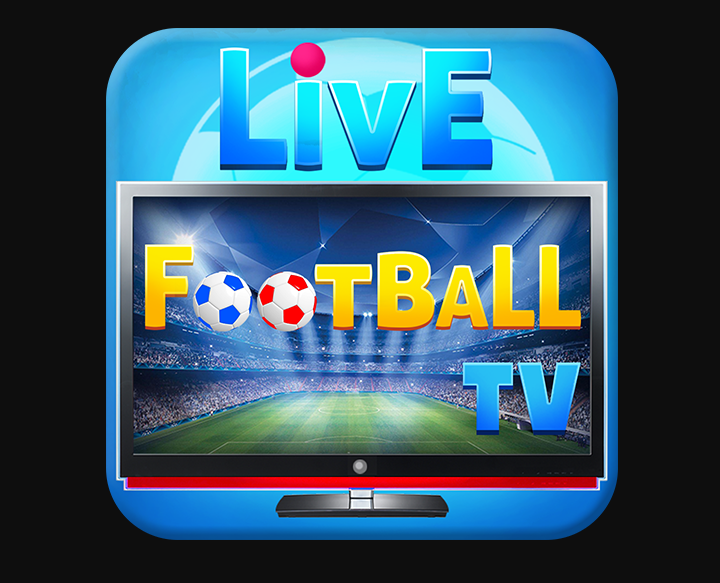 Monday 16th October (Euro 24 Qualifiers)
7.45 Gibraltar v Republic of Ireland
7.45 Greece v Netherlands
7.45 Belgium v Sweden
Tuesday 17th October (Euro 24 Qualifiers)
7.45 England v Italy
7.45 Northern Ireland v Slovenia
Each week there is a great themed quiz , so you can include an extra round or simply use as additional quiz content. The answers are on the PDF download, just click the download button at the bottom of this page.
1     Which singer got the yellow make-over and starred in a 2021episode of 'The Simpsons' called 'Panic On The Streets Of Springfield?
2     Which insect is responsible for spreading Yellow Fever?
3      If your balls are black and blue and your opponent's are red and yellow, what sport would you be playing?
4     Which spice gives curry powder its yellow colouring?
5     What was the name of the book by JR Hartley that was created for the Yellow Pages TV ads?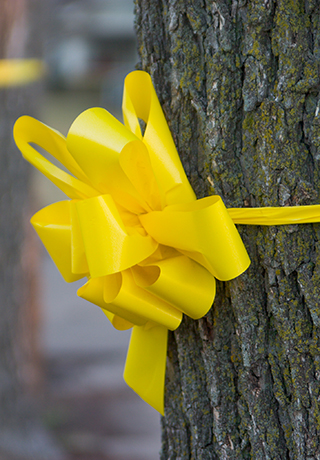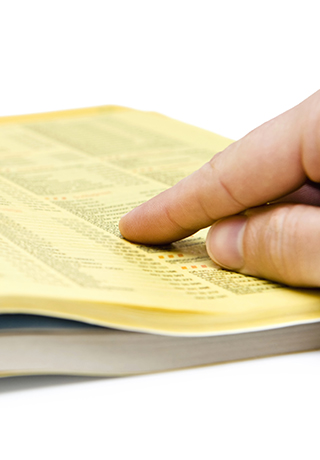 6     Including the yellow ones, how many different coloured sweets are there in a regular tube of Smarties?    
7     Which annual sporting event first introduced yellow balls at their 1986 tournament?
8     In which decade did Slough become the first town in the UK to introduce yellow lines to the town's streets?
9     Around what type of tree did Dawn 'Tie A Yellow Ribbon'?
10    Which small yellow fictional characters have existed since the beginning of time, evolving from single-celled organisms only to serve history's most despicable masters?
This week's favourite one-liner
Can anyone remember the chiropractor joke I told about a week back?
1722 French C Hopffer patented the automatic fire extinguisher.
1854 Florence Nightingale with a staff of 38 nurses was sent to the Crimean War.
1860 The first Men's British Open Golf tournament took place at Prestwick Golf Club.
1897 The World's first car dealer opened in London.
1922 The BBC was founded.
1931 Gangster Al Capone was convicted of tax evasion.
1941 Walt Disney released the animated classic 'Dumbo'.
1943 Children's writer Enid Blyton married her second husband.
1945 Argentine military officer and politician Juan Perón married Eva Duarte.
1963 The Beatles recorded 'I Want to Hold Your Hand' at EMI Studios in London.
1964 'My Fair Lady' starring Rex Harrison and Audrey Hepburn had its premiere.
1973 Queen Elizabeth II opened the Sydney Opera House.
1979 Mother Teresa was awarded the Nobel Peace Prize.
1989 The Guildford Four were released after the Court of Appeal quashed their convictions.
1994 Burt Lancaster died.
2006 The United States population reached 300 million people.
2015 Adele released the single 'Hello', that became the first song with more than a million downloads in its first week.
GIVE THE WEEKLY GAME SHEETS AND WEEKLY PICTURE QUIZ A GO!
Click below and give them a go for FREE!
WHO'S CELEBRATING? This week's birthdays
Eminem 51
Scarlett Moffatt 33
Kimi Raikkonen 44
Zac Efron 36
Jean-Claude Van Damme 63
Michael Gambon 83
Evander Holyfield 61
Snoop Dogg 52
Jess Glynne 34
Kim Kardashian 43
Judge Judy 81
Jeff Goldblum 71
Shaggy 55
Arsene Wenger 74
Ryan Reynolds 47
Georgia Toffolo 29
Timmy Mallett 68
Michael Eavis 88
Mike Tindall 45
Danny Boyle 67
Anneke Wills 82
Paul Ince 56
Julian Cope 66
Sam Alladyce 69
Dannii Minogue 52

Here's a question that made me laugh but didn't  make it onto this week's quizzes and was left on the cutting room floor. (answer on the pdf download)
What side of a chicken has the most feathers?
Make sure to check back next week for a brand new Weekly Blog post. In the mean while check out this week's quizzes. Brand new quiz content all ready to download and use on your quiz event.